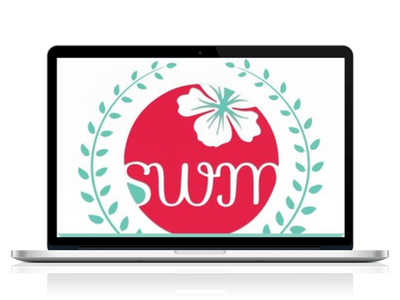 This is a 4 month program (OCTOBER 2017 TO JANUARY 2018) designed for Kingdom minded women just like you. It was created to help you move from idea stage to implementation.
Sign Up
Starting your own business online can be exciting and scary at the same time. Your business provides you the opportunity to partner with God, do what you love, work around your family whilst having total control of how your time and energy is spent.
However getting your business off the ground can be a challenge and that's where this program comes in.
If you are  serious about moving your business idea forward and establishing yourself in the digital space then I have got something for you that I think you're going to love.
I have created this 4 month program designed for kingdom minded women just like you.
It's called the 'Digital Transformation Program (for Super Working Mums)' and is designed to help you move from idea stage to implementation.
Over 4 months, this flexible, online program will demystify running a business online. It will show you step by step the essentials steps involved in
Setting up the foundation for your business
Marketing your products & services
Identifying & managing your nation
I will personally guide you from idea to implementation and provide you with the tools to help you develop a dynamic online business that you have confidence in.
Turn your business around by the End of January 2018. Can you imagine that?
What would that look like to you?
No more worrying? 

A clear routemap to success?.

Some real focus?

Success in your marketing?

Having time to do all you need for your business?

Feeling confident in yourself and your business?

A clear view of where the money is going to come from?
As part of this program I share with you EVERYTHING you're going to need to transform your business.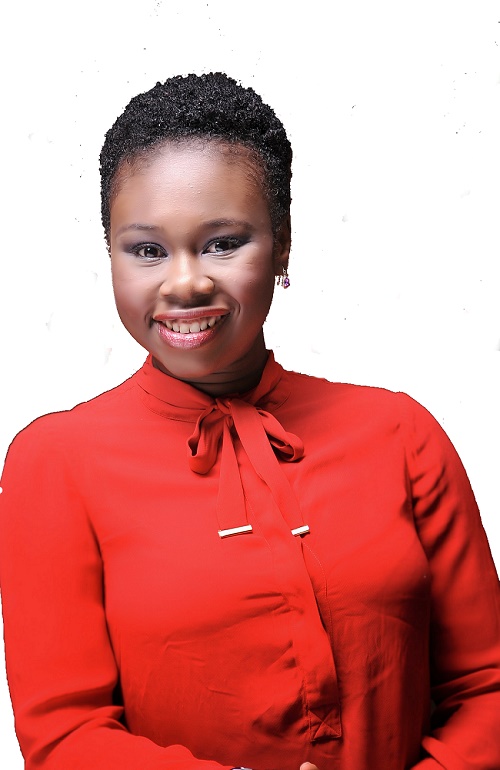 About Me
I have tried my hands on several business ideas- bead making, drop shipping, direct sales, network marketing etc but I quit every single one of it because I didn't have a vision, didn't know what I was doing , and I lacked confidence. It was comfortable sticking to a 9-5 job where at least I knew regular income would come in.
However I knew deep down that God was calling me to run a business which would allow me work around my family and also empower the nation God was calling me to help. That burning desire was still there.
Then God gave me the dream to start  Super Working Mum (SWM) 5years ago whilst I was running a full time job. However I still had the same issues and challenges as before, no clear vision, no direction, lack of confidence in my abilities, no money to invest in it or so I thought.
Then I got laid off work when I was pregnant with my son and I knew I needed to make a plan if I wanted this dream of owning my business to become a reality.
I knew something had to give. I found the money and invested in coaching, and other business courses. From the time I invested in myself my life transformed! I achieved a whole lot more than I could ever imagine. Super Working Mum is now a profitable business serving Christian women all over the world. I finally got the confidence to leave my 9-5 job in Dec 2015 to focus solely on my business.
With SWM I help Christian women maximise their time so they can manifest their God given dreams. I also help them with getting online so they can connect with and serve the nation God has assigned to them. I also provide guidance on using technology in business using my techie background.
These amazing women simply have an idea they want to birth, or are just starting out in business or have started but don't have a clear direction or focus. But after working with me, they experience a 180 degree transformation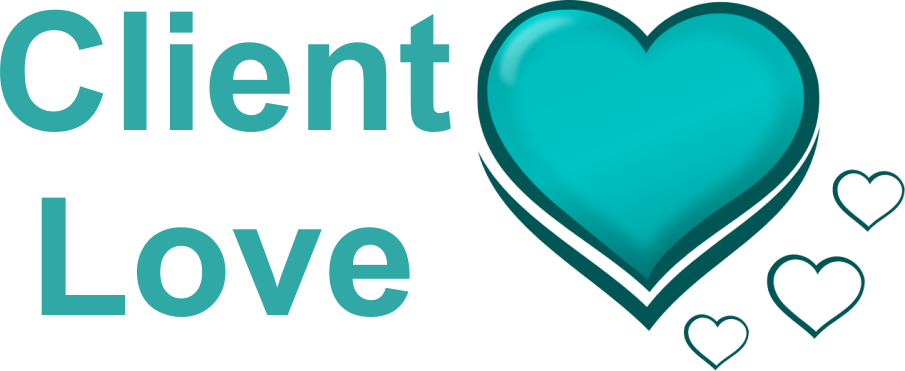 The Digital Transformation Program (DTP) was launched at a time when I really needed it. I had just launched my own website that a third party had designed for me but I really needed help to know how to run it (all the different techy things involved), drive traffic to it and build momentum online. I got all this and more out of DTP.
Detola also taught on things like creating sales funnel, time management, identifying your ideal client, etc. all these things you need to make you a well-rounded business in this technologically advanced age we are in. I would definitely recommend Detola to any woman who need to get their business online but are stuck on exactly how to do that. She also has a team of graphic designers and website builders to help with the more technical bits of your business – it's a win-win!
Wemimo Omotosho
I signed for the 1-2-1 coaching with 'Detola and it was one of the best decisions I have made regarding my business. As a result of working with Detola I became more confident and I was able to launch my online fitness club and get many aspects of my business sorted. 
Olubunmi Banwo
"It was the best investment i made in myself last year"- 
Adedoyin Omotara
Detola, thank you so much for your support with the digital transformation programme. Indeed it was a transformation! I have been putting off setting up a mailing list and other techy stuff because I just didn't know how to go about it. The programme has really helped me, I have gained valuable skills which has transformed my business, coupled with being accountable on the mastermind, I have seen a change for the better with my clients as well.
The investment I made cannot be compared to the return. I plan to go over the modules again to maximise my results. Thank you!
Lara Okpor
Detola indeed knows her stuff. I had the opportunity of having one on one sessions with her on ways to improve my business (Traycees) vision. She has very strong technical ability and knows how to use the right words to help you market your business better. I exceptionally love the way she put together my sales page for Traycees 7 festive season recipes! The message came across correctly to so many mums and this helped with the sales of the recipes.  Detola  is very supportive of collaborations and I share the vision because super working mums working together grows a stronger community internally and externally
Traycee
Now I have designed the Digital Transformation Program to share with you what I have learnt in my business journey so that you can avoid the mistakes I made in the past. I want to help you get unstuck and gain the clarity you need to build a business online that you love.
You're going to learn how to get MORE!
More:
Of God's Wisdom

Insight into running a kingdom business

Confidence

People you can serve

Money

Time to spend with your family
How does the program work?
The programme consists of 10 online classes, delivered in the form of pre-recorded teaching videos. Some classes will be practical steps showing you how to implement the techy part of going digital. The more meaty classes will be held every 2 weeks to give you a chance to implement. We will also have a number of group live question and answer sessions so that you will get a chance to ask me questions pertaining to what you have learnt.
You will get access to a private Facebook group with the other members of the program (and past members) which is an amazing resource to bounce questions and ideas off each other. You will also get access to me in the group.
Clarify your Business Vision  
The foundation of any successful business is knowing your business vision. You must have clarity, focus and direction so you know where God wants to focus your time and energy. I will share with you how to create your own personalized business vision.
It is impossible to market to everyone. In this Class we will dive into how to identify your ideal nation, who you need to target and serve so that you help them whilst building a profitable business
Your product & service offering
Here we dive into creating your product and service funnel offering. I show you how to package a wow offer at the right price that meets the needs of your nation. We also look at setting up a sales pages.
Create a profitable website/blog that sells
We will look at how to setup simple and key pages of your website (including hosting and getting the right domain name).  I will also show you on how to get your website to work for you, provide awesome user experience and sell even when you are sleeping!  
We have a team of web designers that can take the stress of creating a professional website off you at a very affordable price.
List Building & Email marketing
People buy from people they trust and know. I will show you how to strategically build a list of prospective within your nation that will trust and buy from you. I will also show you the technical bits on creating a list using your freebie and how to leverage email marketing.
Marketing on a shoestring budget
Here we look at how to market on a shoestring budget using social media and other avenues. We will also address creating a marketing plan for your product/service launch so you are not stressed out when it is time to launch.
Content creation
You have to stay engaged and relevant with your nation showing them you are the go to person for their needs. Here we will dive into creating relevant and valuable content on an ongoing basis for your nation through blogging and social media.
We will dive deeper into how to building a solid relationship with a nation of people that love what you do and how to provide excellent customer service. We will also look into setting healthy boundaries with your customers/nation
Abundance Mindset & Confidence 
In this class I will show you how to build some confidence, get rid of any limited or lack mindset and cultivate an abundance mindset so you can help your nation and make the money you desire in your business.
Maximise your time and staying organised
We will look at how to stay organised by maximising your time so your business does not run your life.
You will also receive these bonuses
Up to 3 Live Question and Answer calls where I answer all your burning questions
3 months free access to SWM Academy Pro where you get more support from me (value= £180)
Free wordpress template you can customise or give to a web designer to create your own website (value £100)
A copy of the Living Amazed Journal ( value £15)- ONLY FOR THE FIRST 5 WOMEN WHO JOIN THE PROGRAM
Free Private Facebook group (value priceless)
Total bonuses= over £700!!!
This 4 months transformation program (October 2017 – January 2018) is all about getting RESULTS and getting you out there in front of your nation. By the end of January 2018, you will be amazed at the growth you have experienced and results you will achieve when you take action.
I know you're a busy woman and I know you are juggling many things.  
That's why I've designed this program in this way- to be simple, clear, easy to understand and implement and it will help you to grow your business QUICKLY.
At the end of this program, you will have ALL the steps and knowledge to get your business online or move it to the next level if you are already online.
In the past I have helped my clients 1 on 1 to get their business online but there is only so much 1 to 1 clients I can cater too. So I have opened up this affordable program to women that I can work with at the same time. These women fit the criteria below:
You have a business idea/ministry or an existing business/ministry (it doesn't have to be online yet)

You are a Christian or comfortable with receiving Biblical teaching if you are not

You are coachable and teachable

You are a go-getter

You want to learn systems to support your business

You are hungry for transformation

You want to learn how to monetise your ideas

You are a team player and able to help & support others on the program

You are willing to do the work to make your business/ministry profitable

You are ready to invest in yourself and your business. You have funds available to join the program (this is not a free opportunity)
Your INVESTMENT
My one to one client pay me up to £3000 to coach and mentor them to get them results, however you get to invest only 4 monthly payments of £325. You are likely to make this investment back and more when you apply the strategies and principles we share.
Come join other women who are hungry for a transformation.